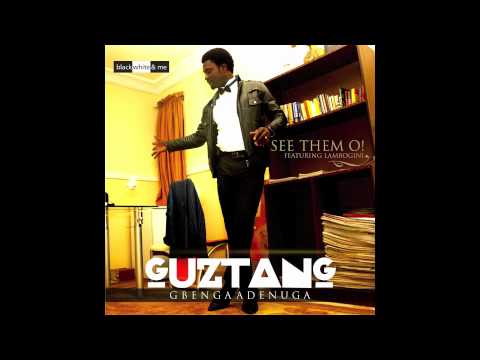 Guztang is alias for singer Gbenga Adenuga who gives us something for the owambes and parties. He gives us some background:
For over 10 years my music revolved actively around live performances and entertainment at social and corporate functions. I have thoroughly enjoyed it. It has been a blessing and eye opener.

There is a downside though, compromises have to be made, and we made a few not too good ones.

My 'Faith' & 'Background' puts a restriction on choice of songs. 

I have always desired a party "repertoire" that grooves yet with a clear conscience and no restrictions hence I developed the Dance With Gbenga Adenuga series. "See them o!" is the first to be released, more are to come and I am sure it will turn any party downside up!

"See them o!" represents the highest points at our parties, the real show -time! You got to show what you are made up off!!!

Enjoy it
GD Star Rating
loading...
Guztang - See Them O

,